Incofin, a leading impact investment firm, has partnered with Cocoasource to support i) the supply chain digitalization and ii) sustainability management systems of three of our partner cooperatives:
IBA cooperative (Togo, 1,856 farmers, cocoa)
COPAVGON cooperative (Ivory Coast, 519 farmers, cashew)
THV cooperative (Ghana, 1,300 farmers, cocoa)
Digital supply chain solutions
We recognize that digital solutions are a means to streamline producer organizations' management and increase transparency in terms of volumes/prices/premiums that are exchanged between cooperatives and their members. Concretely, through this Project we have implemented polygon mapping and digital traceability.
Polygon mapping allows for increased transparency as GPS technology allows for the exact location and farmers' plot size to be measured and geo-located. We have worked with partner cooperatives to create this mapping but also, importantly, to build internal capacity so that future mapping exercises can be completed autonomously to avoid reliance on expensive external service providers.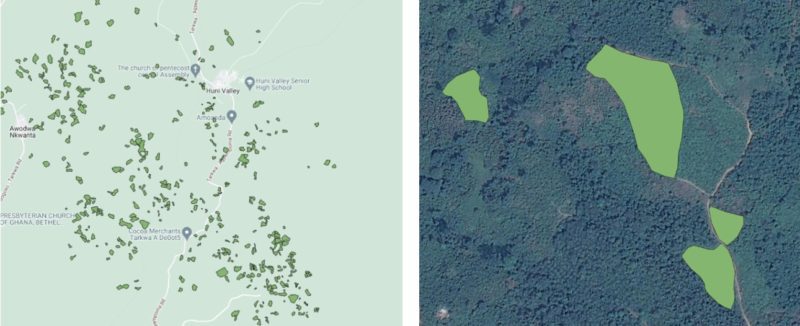 Dedicated cooperative management software can help cooperatives to manage their operations: crop production forecasts, volumes purchased from producers, prices and premiums paid, management of cash advances, and training and technical assistance plans for individual farmers. With COPVAGON and IBA we have trained staff and jointly embedded Farmforce into their operations.
The combination of polygon mapping and digital management is a powerful combination that enables cooperatives to strengthen their operations, deliver traceable products to their customers, and ultimately prepare for compliance with upcoming European Union Due Diligence regulation.
Sustainability management systems and certification
Although not an end in itself, internationally recognized certifications are an important tool to strengthen cooperative's management systems, access new markets, and increase farmers' revenues. However, obtaining certification requires important upfront investments from farmers and cooperatives. Through this Incofin and Cocoasource partnership, cooperative staff members have been trained in climate smart agriculture and other good agriculture practices in order for them to streamline their operations for alignment with the certification standards. Specifically, we have accompanied the IBA and THV teams on the path of Rainforest Alliance and Organic certification with COPAVGON.
As Cocoasource, we thank Incofin who has supported this Project – through co-funding from the Technical Assistance Facility of AgRIF and the The Smallholder Safety Net Upscaling Programme (SSNUP) – as well as our 3 cooperative farmers with whom together we are able to deliver transparent and responsible cocoa beans and cashews.
We also thank the various local implementation partners who have been part of this work: Agro Eco, Cabinet Simpa, KCIE, Avocet, Think Data, Croissance Numérique, and Farmforce.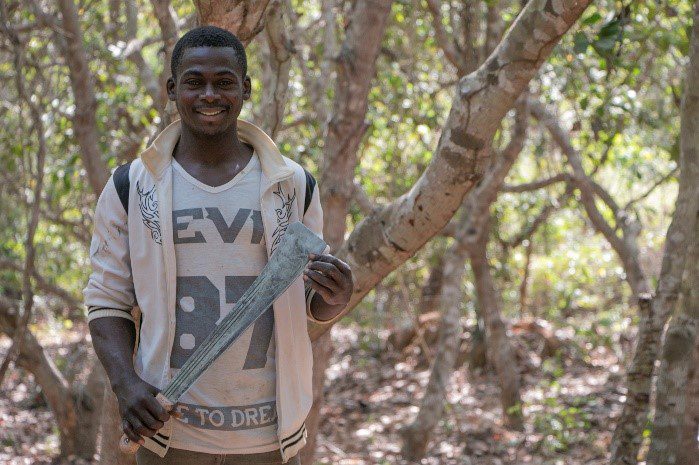 Cashew farmer applying resilient farming practices in the Bondouku area (Ivory Coast).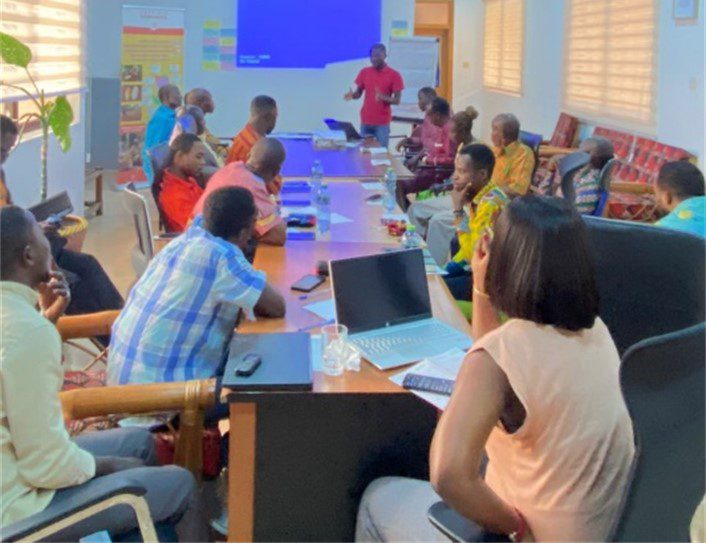 Training session on the Rainforest Alliance standard for THV staff (Ghana), conducted by Agro Eco.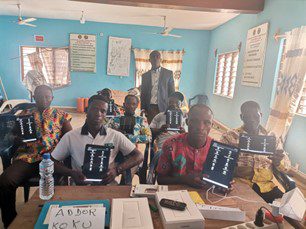 Training session on the Farmforce solution for IBA staff (Togo), conducted by Croissance Numérique.